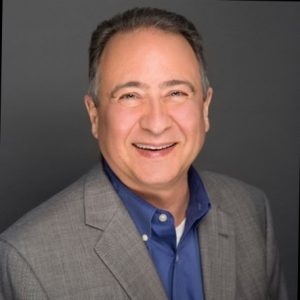 Tony Melchiorre is a businessman who has over 25 years of Human Resources leadership experience in a multitude of companies and industries. His passion is to help businesses reach their fullest potential by leveraging his business and HR experience.
He has worked most recently as the Vice President of Human Resources for MyCare Medical Group, headquartered in Land O' Lakes Florida. He was instrumental in the growth of the MyCare business, which grew 10 times the size in less than three years, exclusively through acquisitions. Tony also held Human Resources leadership roles in many other companies in Florida and New York. Consulting with small to medium sized organizations gives Tony the opportunity to share his many years of experience to help companies with: talent development, employee engagement, recruitment, training and development, career progression and succession planning, human resources compliance and audits, internal investigations, management coaching and much more.
Tony was born and raised in Philadelphia, Pennsylvania. Following high school, he joined the United States Air Force where he had a successful 20-year career. He attended Houghton College near Buffalo, New York, where he completed his undergraduate degree in organizational management. He also attended Daemen College, also in Buffalo, New York, where he obtained a graduate degree in global business. He also returned to both colleges as an Adjunct Professor at both the undergraduate and graduate level.
Tony believes his experience in the Air Force and working in both small and large companies in many industries gives him a unique perspective on how to support a company's goals and increase their retention through employee engagement and training and development. He looks forward to providing these and many more human resources services to his clients.
He is a proud member of the Society for Human Resource Management (SHRM), HR Tampa. He is also a Lifetime Member of both the American Legion and the Disabled Veterans of America.